Developmental Hockey Clinic II
June 21, July 5, July 19 and August 2, 2018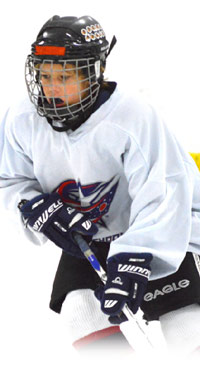 Thursdays - 4-week session
Head Coach: Mike Henderson
Former player Army West Point, ECHL, SPHL and FHL. Coach for United States Air Force Academy Hockey Camps, 6 Hockey Academy, Planet Hockey, the Ron Veit Goalie School and numerous others.

6-14 year olds: 6:00-7:00pm
Adults (18+): 7:10-8:10pm

Full gear required.

Clinic will focus on:
Edge control,
Transitions
Stopping and starting
Passing
Stick-handling
Shooting
Cross-ice games
Cost: $80/player; $40/per goalie
For more information contact Hockey Director Rob Schriner - (614) 791-9999 x125 or rschriner@thechiller.com.