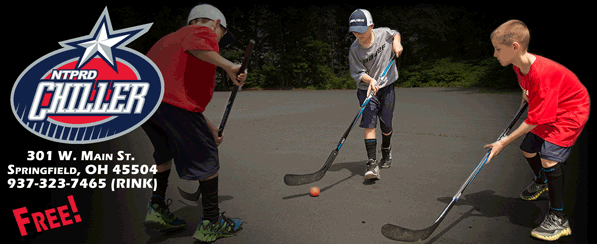 Summertime Street Hockey at the NTPRD Chiller!
Starting mid-June the NTPRD Chiller will be offering street hockey in the parking lot!
When: Saturday, June 16th and Saturday, June 23rd
*cancellations subject to weather
Time: 12:30-3:30 pm (Public Skating is available from 1:30-3:30 pm)
All equipment will be provided, including hockey sticks, balls, nets and rink borders.
This is an opportunity for children 13 and under in the community to pick up a hockey stick and enjoy the summertime weather playing street hockey.
The NTPRD chiller will be staffing the activity so that participants play within the rules. The event will also include raffle items and discounts on public skate, food and beverages.
Parents will be asked to sign a waiver at the activity prior to the participants entering the rink.