Chiller Summer Hockey Camp
Summer 2021 | Ages 7-14 | NTPRD Chiller
For Jr. Jackets class participants and house hockey players.
Prepare for next hockey season
Develop skills, have fun
Coached by Jimmy Wall
June 14-18, 2021 (Monday-Friday)
Ages 7-14: 10:15-11:30am Register for camp >
$180 per 5-day session
Full gear required:
Hockey Helmet with Facemask
Hockey Skates (rentals included with registration)
Hockey Stick
Shin Pads
Hockey Pants
Elbow Pads
Hockey Gloves
Water bottle labeled with name
About Coach Jimmy: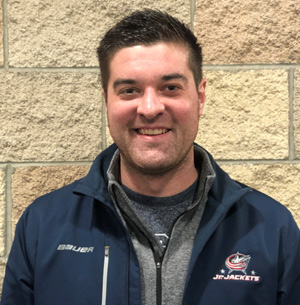 Coach Jimmy Wall is a Columbus native and grew up in the Chiller Ice Rinks. He started skating at the age of four and played as a defenseman in the Learn to Play, House, Select, CCYHA Travel, High School and Ohio AAA Blue Jackets programs. After attending training camps at the Junior A level, he obtained a degree from The Ohio State University while serving as an instructor for the Specialized Skills Hockey Program, coaching for the Ohio AAA Blue Jackets, the Blue Jackets Hockey School and Jr. Jackets programs. Coach Jimmy returned to the hockey world in 2021 and remains active in the youth hockey community.
For more information, please contact Hockey Director Rob Schriner - rschriner@thechiller.com.
Please review our Covid-19 guidelines before visiting >