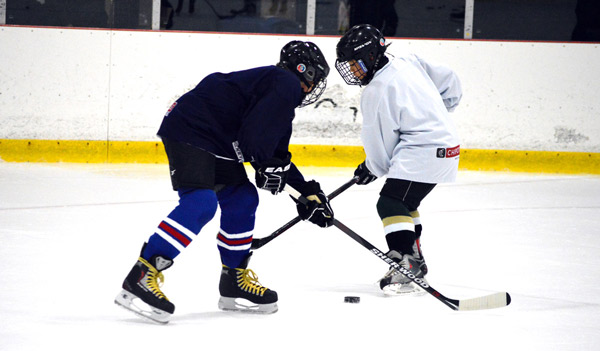 Chiller Spring Hockey - Drills & Scrimmage - ages 8-14
Dates: Saturdays, April 1-May 27, 2023*
Saturday 04/01/2023
Saturday 04/08/2023
Saturday 04/22/2023
Sunday 04/30/2023
Saturday 05/06/2023
Saturday 05/13/2023
Saturday 05/20/2023
Saturday 05/27/2023
Time: 11:10am-12:10pm
Ages: 8-14 years old
One hour of drills and controlled scrimmage.
Professional coach will be on ice to divide teams equally and control play.
Will run full ice 3 v 3, 5 v 5, or cross-ice games.
Education from coach will also take place during scrimmages.
Cost: $150/player; $100/goalie
Full gear required.
Contact Hockey Director Rob Schriner with questions - rschriner@thechiller.com.